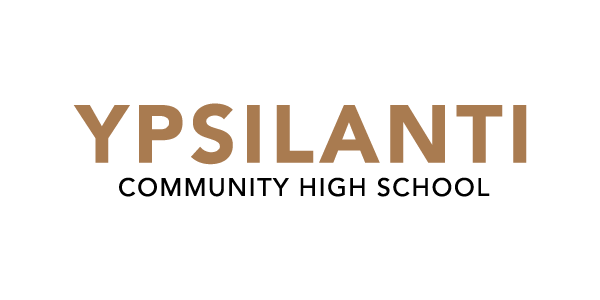 สล็อตเครดิต ฟรี 500 ถอน ได้_แอพได้เงินจริง pantip _คา สิ โน ออนไลน์ ได้ เงิน จริง 2019_scr888 แจกเครดิตฟรี_เซียน สล็อต
Ypsilanti STEMM Middle College
In 2015 the Michigan Department of Education endorsed the Ypsilanti STEMM Middle College as one of a small number of Middle College High Schools in the State of Michigan.
The Ypsilanti STEMM Middle College is working with the Michigan Early/Middle College Association (MEMCA), the Michigan Department of Education and Washtenaw Community College to significantly increase the high school, collegiate and post-secondary success and completion rate of Ypsilanti youth.
The Ypsilanti STEMM Middle College was granted MEMCA Accreditation on Dec. 1, 2016.
The Ypsilanti STEMM Middle College
Mission:
The mission of Ypsilanti STEMM Middle College is to prepare students to excel in a diverse, information-based technologically advanced and ever changing society.
Vision:
The Ypsilanti STEMM (Science, Technology, Engineering, Mathematics and Manufacturing) Middle College offers a rigorous, relevant and technologically advanced learning experience for all students. Businesses, community partnerships, and STEMM-based electives are used to create and incorporate real-world experiences in the learning process. Inquiry and project-based instructional best practices are implemented to ensure every student accomplishes their goals. In order to create a meaningful educational experience, we have established a system of shared responsibilities and collaboration, supported by the trust and respect of students, staff, and the community. The culminating learning experience for STEMM will be a Senior Capstone project.
Overview:
Our Middle College High School blurs the border between high school and college. This 5-year blended institution program combines 3-4 years in the YSMC (onsite at YCHS) with 1-2 years in the Ypsilanti STEMM Middle College (offsite at our partner college, Washtenaw Community College). We offer students a chance to begin college work while still in high school. All STEMM students will take a mixture of high school and college courses where they advance, earning a high school diploma and up to 60 college credits.
Students will earn MEMCA approved College Readiness Certification, and either a Certification in one of a number of MEMCA Technical Certification programs (see below) or an associate's degree upon graduation from the STEMM Middle College. Students are enrolled in an intensive STEMM–based Michigan Merit Curriculum, where they are intensively supported and guided as they experience themselves as successful college-level learners.
Ypsilanti STEMM Middle College Curriculum and Standards
Common Core Standards
The Common Core State Standards provide a consistent, clear understanding of what students are expected to learn, so teachers and parents know what they need to do to help them. The standards are designed to be robust and relevant to the real world, reflecting the knowledge and skills that our young people need for success in college and careers. Teachers in the STEMM small learning community rely on the Common Core State Standards when they are deciding what to teach in each of their classes.
Understanding by Design
When teachers employ Understanding by Design, they see themselves as coaches whose purpose is to lead each student to mastery through continuous improvement. Students are provided with opportunities to learn and grow in a variety of ways, such as explaining, interpreting, applying, shifting perspectives, empathizing and self-assessing. The teacher uses the results of the student's performance to inform future curriculum and instruction. The teacher and students are engaged in a focused and sustained conversation to apply new knowledge to long-term problem solving.
Challenge Based Learning
Challenge Based Learning is an engaging, multidisciplinary approach that starts with standards-based content and lets students leverage the technology they use in their daily lives to solve complex, real-world problems. Challenge Based Learning is collaborative and hands on, asking students to work with other students, their teachers, and experts in their communities and around the world to develop deeper knowledge of the subjects they are studying. Teachers in the STEMM small learning community apply Challenge Based Learning in order to provide students with authentic experiences that will lead them to mastery of course content and real world skills.
FIRST Robotics Engineering Principles
The idea for the Ypsilanti STEMM Middle College grew out of work with our FIRST Robotics Team, Team 66. Using FIRST Principles, engaging our students in Engineering principles to design and compete in FIRST Robotic Competitions allowed us to design a highly competitive robotics program, from which our drive to build a STEMM Community arose. FIRST (For Inspiration & Recognition of Science and Technology) is the backbone of this Middle College. FIRST's mission is to show students of every age that science, technology, and problem solving are not only fun and rewarding, but are proven paths to successful careers and a bright future for us all.
Calendar and Upcoming Events
Program Benefits

Up to 84 college credits from Washtenaw Community College
Data-driven Inquiry-based Engineering and Manufacturing experiences as part of the Ypsilanti STEMM Middle College Curriculum
Michigan High School Merit Curriculum
MEMCA College Readiness Certification
Development of an Educational Development Plan used to guide the students through the 5 year blended institutional experience.
Two world-class FIRST FRC Robotics Teams (Team 66 and 470)
Students and parent program orientation
MEMCA Technical Certifications Offered Through the Academy

Certified Nurse Assistant (CNA)
Computer systems technology
Construction technology
Engineering design & technology
Aviation technology
Middle College Application, Information and Media Links
School Information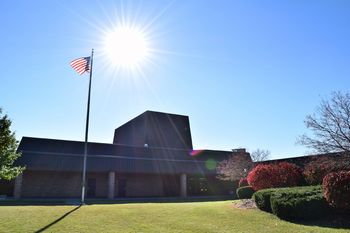 Assistant Principal/Special Education Supervisor
Receptionist
Assistant Principal
Academic Leader
D. Scott Heister

Academic Leader
Dean of Students
Secretary
Grade Levels
9th - 13th Grades
School Hours
Full Day
8:15 a.m.-3:15 p.m.
1/2 Day Early Dismissal
8:15 a.m.-11:45 a.m.